As some of you might be aware, Robert Kirkman authorized a series of novels that follow the Governor, Phillip Blake, from the onset of the apocalypse until his fall at the hands of Rick and his crew. Each is set in the comic book version of the series, and as such they don't match up well with the version we see on the TV screen.
Written in partnership by Kirkman and Jay Bonansinga, the first few novels were great, and introduced us to new characters and corners of the area around Atlanta. The first book introduces us to Tara, April, and David Chalmers, the inspiration for the TV series characters of Tara, Lilly, and David Chambler.
The books, in order, were:
The Rise of the Governor
The Road to Woodbury
The Fall of the Governor, Book 1
The Fall of the Governor, Book 2
The series is being given its 5th novel, Descent, which will follow Lilly Caul as she rebuilds Woodbury after the Governor's fall.
Having already read the 1st 3 books, I was impressed, and look forward to reading the forth novel, along with this newest one.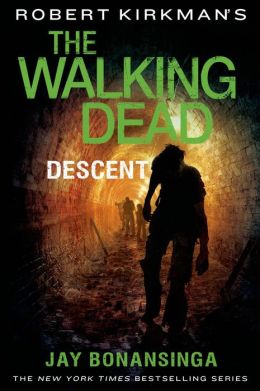 Fans of the Walking Dead might also enjoy the zombie apocalypse novel Finding a Safe-Haven, available at
Amazon
or
Barnes and Noble
.